Winning a medal at the Olympics is the dream of every athlete. However, what makes them take a bite of the medal, they've just won? Even legends like Usain Bolt, Simone Biles, and Rafael Nadal are always up for this gesture. Is it just a photo trend? Or are they trying to prove their ownership of the medal with this gesture? Or is there a valid argument behind this tradition? Let's find out.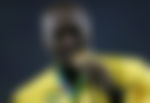 When athletes win a trophy, they usually kiss it or raise it above their heads in order to showcase their happiness. However, when it comes to medals, most of them just want to take a bite of it.
WARNING
Article continues below this ad
Why do athletes like Usain Bolt, Simone Biles, and Rafael Nadal bite their Olympic medals?
Well, there could be as many plausible explanations as we could imagine in this case. Perhaps athletes like the taste of medals, or maybe they are just following up on a trend set by some athletes at the dawn of the Olympics. Though the scientific reason behind this tradition is that biting is a way to identify whether or not the gold is real.
As per a report, "History says that, during the early days, traders bit their gold coins to check its authenticity when the precious metal was used as a form of currency. Gold is a soft metal which dents under slight stress and leaves a mark when gnawed."
DIVE DEEPER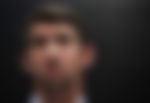 WARNING
Article continues below this ad
Other reasons behind the tradition
According to David Wallechinsky, president of the International Society of Olympic Historians, athletes bite their medals "Because the photographers ask them to." While in the words of Psychologist Frank Farley, "If you want to be part of the winning zeitgeist, that winning culture, you participate in that winning practice."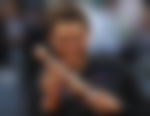 Since you now know about a couple of reasons, why athletes do what they do. What do you think is the best explanation behind athletes taking a bite out of their medals?
WARNING
Article continues below this ad
DIVE DEEPER