1. Dereck Lively II, Duke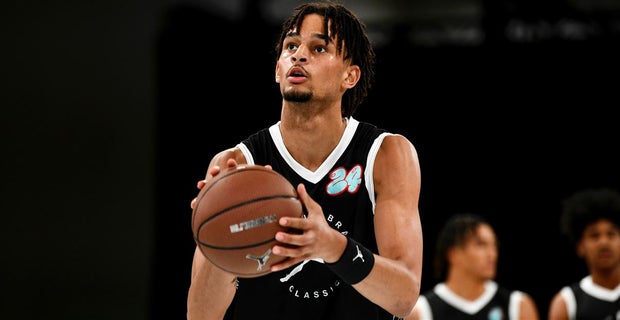 It makes sense that Lively would be No. 1 on Katz's list. He's both the No. 1 overall player in the 247Sports Composite and on a freshman-dominated team that will need him to play well. Lively's rim protection could provide the backbone to Duke's defense, and he has enough offensive game to be a factor on that end of the court. If Duke is able to get an athletic roster up and down in transition, Lively could provide an outsized impact with his athleticism.
2. Dariq Whitehead, Duke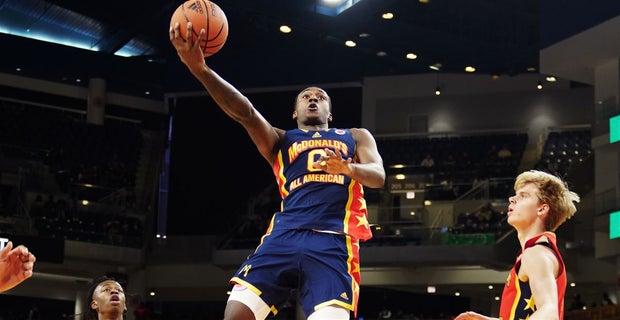 If Lively is going to spearhead Duke's defense, Whitehead could do the same for the Blue Devil offense. The No. 1 small forward and No. 2 overall player in the 247Sports Composite, Whitehead should immediately plug into a starting spot on the wing, and with the Blue Devil freshmen likely to carry an oversized scoring impact on a young team, Whitehead could lead the team in that category. He'll do more than just score, but that could be where he provides the most value.
3. Nick Smith, Arkansas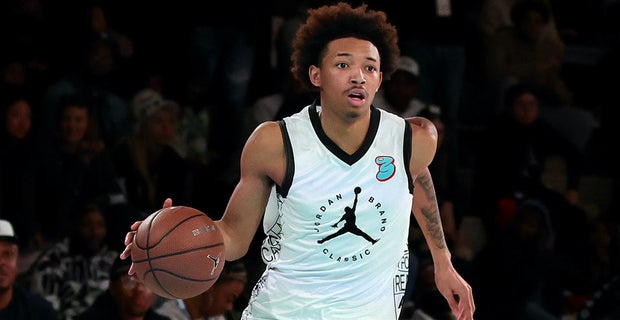 Arkansas brought in the nation's No. 2 recruiting class, and that includes Smith, who ranked No. 3 in the industry generated 247Sports Composite, but first nationally according to 247Sports. Smith is hard-wired to score, and Arkansas will need plenty of that after JD Notae's 18.3 points per game (and 16.4 shot attempts) walked out the door (along with most of Arkansas' production). Most of the pieces will be new ones—with three potential freshman starters—and Smith being the most ballyhooed of that group.
4. Cason Wallace, Kentucky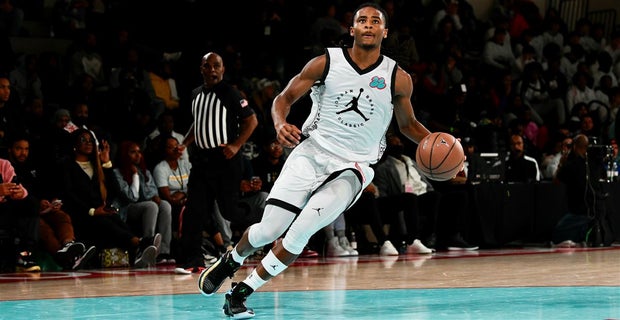 Freshmen who defend and play with motor generally find the court quickly. And with Kentucky returning National Player of the Year Oscar Tshiebwe and potential All-SEC point guard Sahvir Wheeler, being able to plug a defender and energy guy like Wallace in at one of the wing spots provides tremendous value. The No. 3 combo guard and No. 8 overall player in the 247Sports Composite won't be a primary option on offense, but his ability to generate impact defensive plays should be coveted by Kentucky coach John Calipari.
5. Gradey Dick, Kansas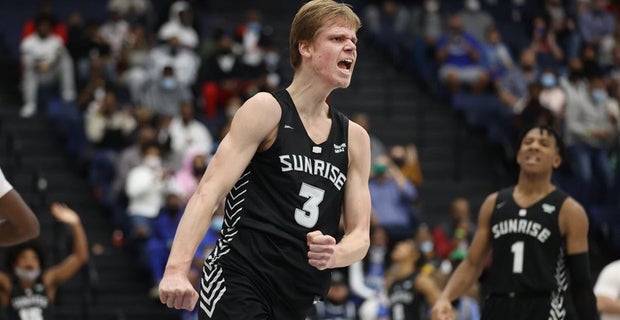 Kansas won the 2022 national championship by deploying a point guard alongside three big wings who could all take the ball off the defensive glass and start the break. One of those wings is coming back in Jalen Wilson, and Texas Tech transfer Kevin McCullar seems likely to fill in one of the two vacated spots. That leaves Dick and MJ Rice as the two likely candidates for the final spot, with Katz giving Dick a leg up because of his ability to shoot—the 6-foot-7 wing has the best shooting resume of any player in the 2022 class. He finished as the No. 8 small forward and No. 19 overall player in the 247Sports Composite.
6. Chris Livingston, Kentucky
Interestingly, Katz cited Livingston's strength and toughness as assets playing next to Tshiebwe, potentially predicting a spot at the four for Kentucky. But Jacob Toppin may have the lead-in to that spot, with Calipari raving about Toppin's ability and labeling him as a likely first-round pick after this season. The No. 3 small forward and No. 11 overall player in the 247Sports Composite could be a more likely candidate to start at the three, where his strength would play up, and his athleticism makes him a fearsome slasher and transition player.
7. Keyonte George, Baylor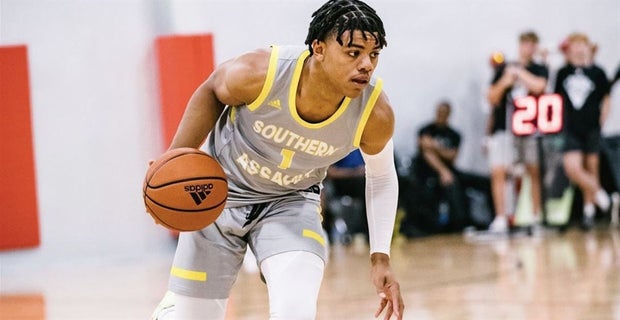 Offseason departures appeared to open up a clear spot for George in Baylor's starting three-guard look, though it's worth noting that George is good enough that he might have won one anyway. With LJ Cryer and Adam Flagler likely to sit at the 1-2 spots, George's ability to score as the top-ranked shooting guard and No. 6 overall player in the 247Sports Composite makes him a likely candidate to slide into the wing spot opposite Flagler , where his 6-foot-4 height matches up with previous threes in Baylor's three-guard iterations (MaCio Teague, etc.).
8. Jalen Hood-Schifino, Indiana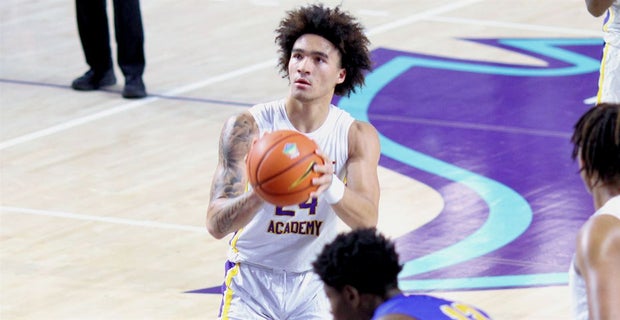 The No. 5 combo guard and No. 22 overall player in the 247Sports Composite, Hood-Schifino's ability to check off several boxes at 6-foot-5 and 210 pounds makes him a likely candidate to punch a ticket to Indiana's starting lineup. Katz called him "that missing piece" in the Indiana lineup. He's a smooth athlete who has played some point guard and can handle the ball, can pass, rebound and defend. If his shot comes along at all, look out. Even without, he could be a huge piece on a team that could be the Big Ten's best.
9. Skyy Clark, Ill.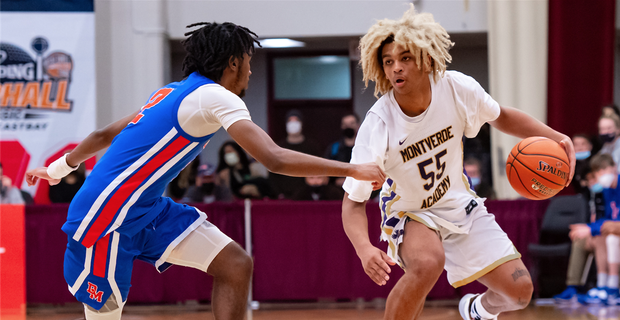 If Indiana isn't the Big Ten's best team, it might just be Illinois, which filled a potentially giant hole at point guard when Clark, a one-time Kentucky signee, picked the Fighting Illini. Clark is more of a scoring point guard than a distributor, but Brad Underwood has had success with those kinds of players, and he looks to tap back into his spread offensive roots a bit after playing around Kofi Cockburn always occupying a spot in the paint the past few years. If Clark can provide a reliable ball-handler and scorer right away, Illinois will have all it needs to be a dangerous team.
10.Jarace Walker, Houston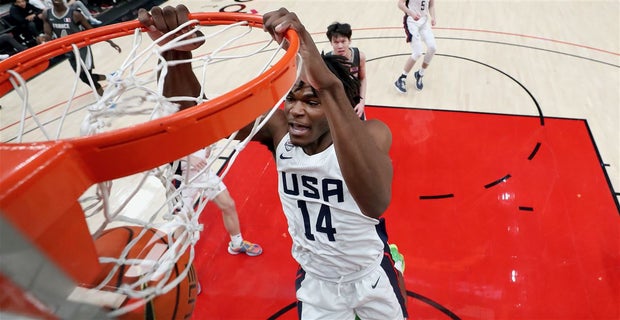 Walker is an absolute physical specimen. And the No. 1 power forward and No. 10 overall player in the 247Sports Composite should be able to use that physicality to win a spot on a top five Houston team that thrives on it. With the Cougars boasting arguably the nation's best backcourt, Walker's ability to thrive on the glass and make the athletic play could make him as close to a plug-and-play as there is in this class, and if Houston makes it back to the Final Four, he'll be a big reason why.
11. Dillon Mitchell, TX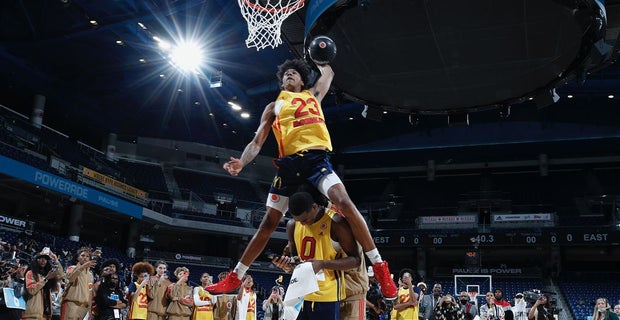 Mitchell is the No. 2 small forward and No. 5 overall player in the 247Sports Composite, a player who rapidly rose through the ranks. A year ago, he didn't rank in the top 100. He didn't enter the top 20 until January or the top 10 until April. And he could play a similar athlete/defense/energy role that Zhaire Smith thrived in as a freshman for Chris Beard at Texas Tech. Texas already has scoring options, so Mitchell will be allowed to come along at his own pace on offense, and if he can do the other little things well, he'll win a spot.
12. Brandon Miller, Alabama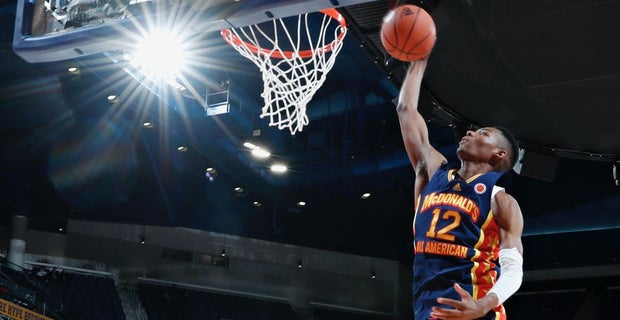 Katz listed Miller, the No. 14 overall player in the 247Sports Composite, as the most college-ready freshman of the Crimson Tide's strong incoming class. He needs to continue to add strength, but his length as a combo forward and his shooting touch could help him find a spot, particularly in an up-tempo offense like Alabama's. The Crimson Tide could be an SEC contender, but need some of the newcomers like Miller to play to their potential to get there. Miller might have been Katz's last freshman on this list, but he isn't Alabama's only candidate, as five-star point guard Jaden Bradley is also one to watch.