There's a lot of news each day. Illini Inquirer will try to make it easier to digest each weekday morning with the Daily Digest.
*****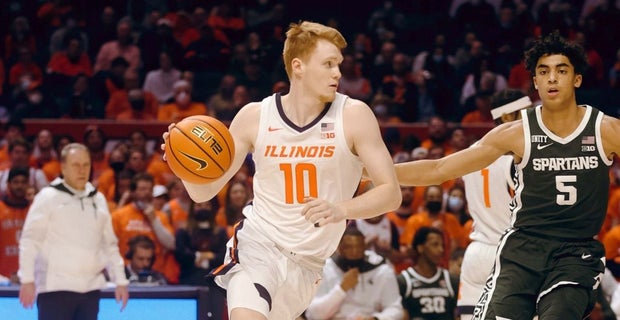 Illinois cracked ESPN's latest way-too-early college basketball rankings. Following the addition of Baylor transfer Matthew MayerIllinois now ranks No. 25 in reporter Jeff Borzello's preseason rankings.
Elsewhere: After the Mayer addition, Illinois jumped from No. 30 in the 2023 T-Rank College Basketball Projections at

barttorvik.com

to No. 14, the second-highest among Big Ten teams. But CBS does not include Illinois in its latest preseason power rankings.
Borzello writes: "Illinois makes a big jump, all the way from outside the "next in line" spots to just inside the top 25. It's primarily due to the addition of Baylor transfer Matthew Mayer, one of the top 10 available transfers at the time. Mayer might not have had the true breakout season many expected following a junior campaign in which he was a key bench piece for the Bears' national title-winning team, but he brings legitimate size at 6-foot-9 to go with athleticism, versatility and the ability to make shots from the perimeter. He'll combine with fellow transfer Terrence Shannon Jr. to form the best wing duo in the Big Ten."
What it means: A month ago, Illinois looked like a rebuilding Big Ten team after it lost five starters, three All-Big Ten team selections and one two-time All-America. But after adding two of the top transfers on the market — Mayer and Shannon — and a top-10 recruiting class, Illinois has created some preseason buzz with a very talented, new-look roster.
*****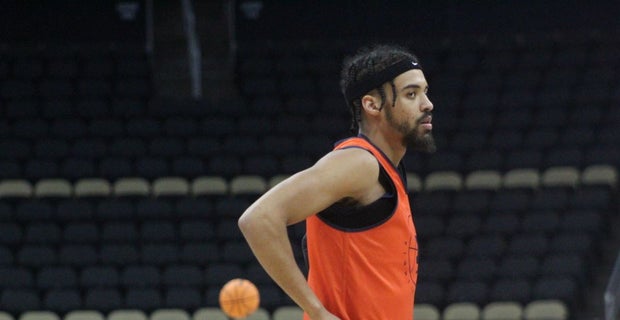 illini forward Jacob Grandison withdrew from the NBA Draft over the weekend and now has entered the transfer portalseveral outlets reported on Tuesday.
Grandison played in 30 games last season and started in 23 of them, while averaging 9.6 points, 3.8 rebounds and 2.3 assists per game. The 24-year-old was limited at the end of the regular season and into the postseason with a shoulder injury that head coach Brad Underwood said required offseason surgery.
Why it matters: Grandison's departure continues a retooling of the Illinois men's basketball roster and one that has led to the team being increasingly younger. The proven, skilled veteran should be in high demand.
Background: Grandison played in two seasons at Illinois following his sit-out year in 2019-20 due to the NCAA transfer rules at the time. Prior to that, he played two years at Holy Cross. With Grandison suited up in the orange and blue, the Illini won the Big Ten tournament championship in 2020-21 and were a No. 1 seed in the NCAA tournament. Illinois was 14-2 with Grandison in the starting lineup down the stretch of that season. This past year, Grandison more than doubled his scoring average on a team that won a share of the Big Ten regular-season title.
What it means: This offseason has been almost a complete roster overhaul for Underwood. Illinois has lost six of its top-seven scorers and 84.5% of its scoring from last season and must replace 148 of 165 starts and 80.7% of its minutes from last season, including the five players with the most starts last season. Only one player who averaged more than 10 minutes per game returns, forward Coleman Hawkinsalong with two promising sophomores, RJ Melendez and Luke Goodeand Baylor transfer big man Dain Dainja. But the Illini have put together one of the best recruiting hauls of the offseason with the No. 2 transfer class — headlined by top-20 transfer wings Matthew Mayer (Baylor) and Terrence Shannon (Texas Tech) — and the No. 9 prep recruiting class, headlined by top-50 prospects skyy clark, Ty Rodgers and Jayden Epps. Illinois will have a new look, but with so much talent in Champaign, the Illinois look like they'll once again have a chance to compete atop the Big Ten.
*****
Terry Hawthorne's stay in Arkansas was short. Two months after taking a job as a defensive analyst with the Razorbacks, the former Illinois star football player and recruiting staff member has joined the Southern Illinois football staff as its cornerbacks coach.
Why it matters: Hawthorne, who was the Illinois director of high school personnel and Illini relations last year, left Illinois to get a step closer to an assistant coaching position, and he quickly has earned a Division-I coaching job. It's been a fairly quick rise for Hawthorn given that just 15 months ago was an assistant coach at East St. Louis High School, his alma mater.
Background: Hawthorne was a top-100 recruit out of East St. Louis and was a three-year starter with the Illini and had 28 career pass breakups and six career interceptions, helping lead the Illini to back-to-back bowl games in 2010 and 2011 , including a Defensive MVP performance in the 2011 Kraft Fight Hunger Bowl. He then was a fifth-round pick of the Pittsburgh Steelers in 2013 and played professionally in the Canadian Football League before becoming an assistant coach at East St. Louis.
*****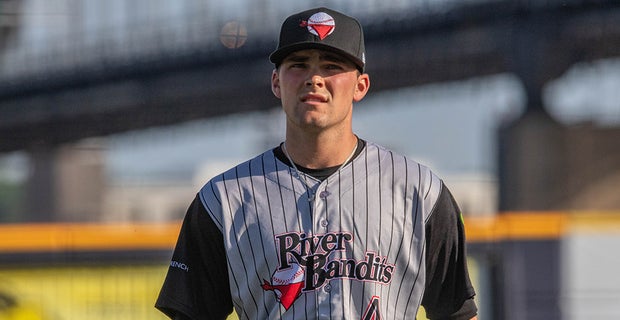 Former Illinois baseball star Michael Massey was named the Texas League Player of the Week after hitting a league-best 13-for-27 (.481) with one grand slam, three doubles and nine RBI across six games. Massey plays for the Northwest Arkansas Naturals, the Kansas City Royals Double-A affiliate, and had five multi-hit games during the six-game stretch.
Massey, a Palos Park (Ill.) native, is slashing .328/.376/.546 (57-for-174) through 42 games for the Naturals. The second baseman currently leads the team with eight home runs and ranks first among all Double-A hitters with 44 runs beaten in, also leading the Naturals with 22 extra-base hits, 95 total bases and 30 runs scored, all of which rank among the Texas League leaders. His .328 average ranks fifth in the league, while 57 hits rank second.
Background: Massey was a three-time All-Big Ten selection at Illinois, including a 2019 All-Big Ten First Team selection. Over 159 games in three seasons, Massey slashed .317/.392/.485 with 43 doubles, 17 home runs, 110 RBI and 87 runs. He was the highest-drafted Illini infielder in program history, going to the Royals with the 109th overall pick (4th round) of the 2019 MLB Draft.
*****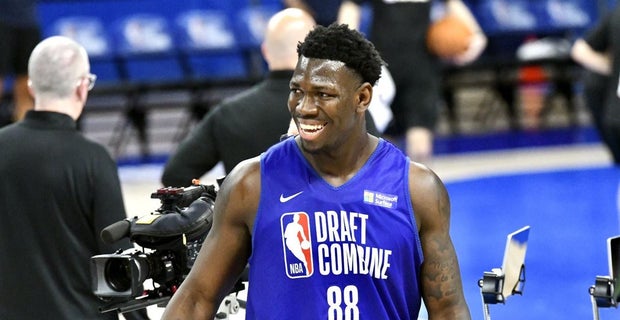 Kofi Cockburn was not slated to be drafted in the latest two-round NBA mock draft by ESPN's Jonathan Givony. ESPN ranks the two-time Illinois All-American center the No. 85 overall prospect in the 58-pick draft on June 23.
Why it matters: Givony is one of the most plugged-in draft experts in the business, and despite mostly positive reviews from his NBA Draft Combine performance, Cockburn still is not a projected draft pick.
Big Ten players in ESPN mock draft
4) Sacramento Kings: G Jaden IveyPurdue

5) Detroit Pistons: F Keegan MurrayIowa

10) Washington Wizards: G Johnny DavisWis.

14) Cleveland Cavaliers: G Malaki BranhamOhio State

23) Brooklyn Nets: F EJ LiddellOhio State

25) San Antonio Spurs: F Caleb HoustanMichigan

35) Orlando Magic: G Bryce McGowensNebraska

45) Charlotte Hornets: G Max ChristieMichigan State

54) Washington Wizards: F Trevion WilliamsPurdue

57) Portland Trail Blazers: F Ron Harper Jr.Rutgers
*****
*****
Have a great Wednesday! 'Top Gun 2' copied the same character types from the original, but, boy, was that an entertaining popcorn flick…